LOUISVILLE, Ky. (WDRB) — The Kentucky Exposition Center is making plans for a multimillion dollar makeover. 
Officials with the Kentucky State Fair Board presented renderings on Tuesday showing possible future improvements at the center.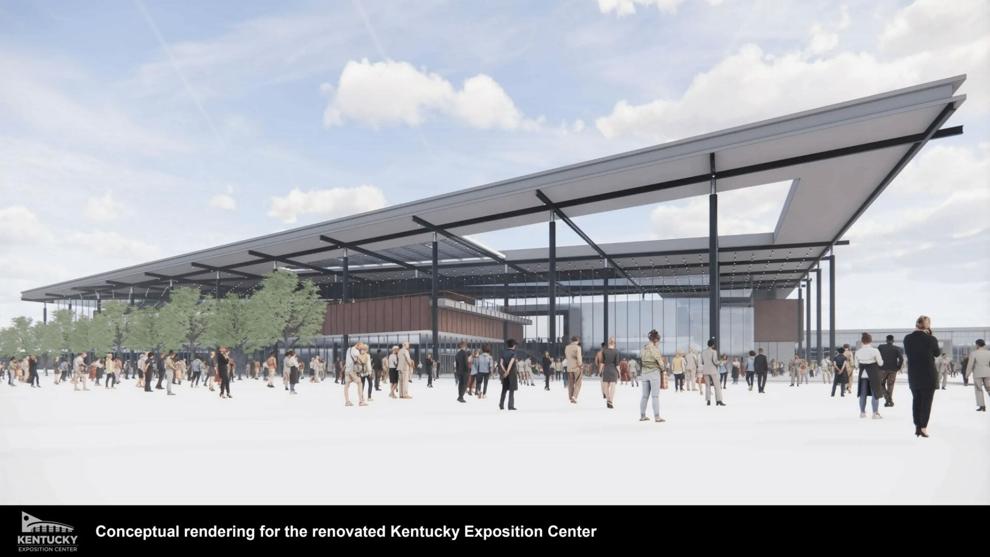 Right now, the renderings are conceptual, so plans could still change. But they give an idea of what the possibilities could be. 
The board is working on plans for how to use millions of dollars it has been allocated from the state's budget. A total of $200 million was allocated to the Exposition Center, with $20 million available for maintenance. Now, the focus is on what can be done with the remaining $180 million.
State leaders were in attendance Tuesday as the conceptual renderings and possible plans for how to use the money were presented. They said it's important for a facility like the Expo Center to get these funds because it's not just a place where Louisvillians to go, but all of Kentucky and other visitors coming to town for events, shows, sports, concerts, the state fair and more.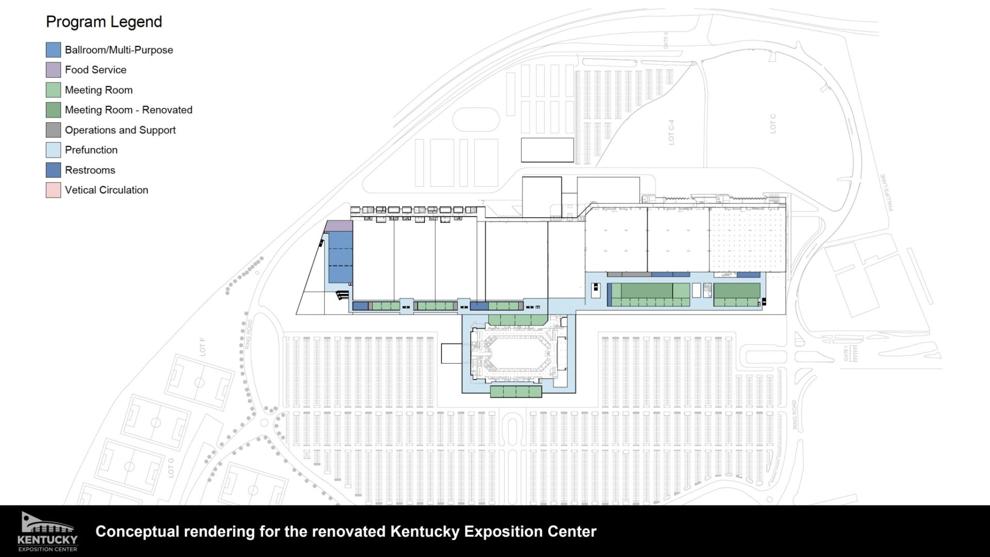 "For Kentucky to be strong, Louisville has to be strong," Kentucky Senate President Robert Stivers, R-Manchester, said. "It's our largest, most prominent city. And it brings so many services and opportunities well beyond the geographic confines of Jefferson County."
Plans to expand and renovate were discussed on Tuesday, including the idea to switch the front of the Expo Center to face north towards Interstate 65. Another idea would be to add 12 soccer fields that could be used as 24 youth multi-sport fields. 
Those behind the planning said construction would be done in phases to make sure future events can still go on as scheduled without being impacted. 
Officials said it would take at least three to five years for the project to be completed. The board has until December to submit an official proposal to the state.
Related Stories: 
Copyright 2022 WDRB Media. All Rights Reserved. 
https://www.wdrb.com/news/business/state-fair-board-presents-ideas-for-improvements-at-kentucky-exposition-center/article_e99ad9c6-33a4-11ed-b726-6f5964bfccc8.html